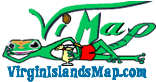 www.virginislandsmap.com




www.stthomasvacationrentalvi.com



www.adventurecenters.net




www.sailjester.com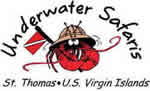 www.scubadivevi.com





www.sportfishingvi.com




www.sailingvirginislands.com
Caribbean Discovery Vacations
www.Caribbeandiscovery.com
Offering unique adventure packages ranging from scuba diving & sailing to nature hiking & bird watching. Discover unspoiled landscapes, native
wildlife and off-the-beaten-path surprises in any of our beautiful destinations throughout the Caribbean, Guyana and Venezuela.
Wedding packages
We offer wedding packages and honeymoon packages-as well as wedding holidays and honeymoon holidays.
www.worldwidetraveldirect.com
Book cruises online to all over the world. Major destination sites are Carribean, Bermuda, Hawaii, and Alaska.
www.cruisebrothers.com
1st Class Wedding Invitations
Select from large assortment of wedding invitations and purchase them online. We can usually print your order in two days. Express shipping available for saint thomas weddings.
Eternity Wedding Bands
Diamond wedding bands and diamond anniversary rings you'll cherish forever. Stunning quality at the lowest prices guaranteed.
www.eternityweddingbands.com


Island Wedding Shop
Beach theme wedding favors, table centerpieces, and decorations with island attitude. Great ideas for your reception, bridal shower, engagement party or corporate event. We'll bring paradise to you!
Destination st thomas weddings !


Fairy Tale Wedding Shop
A magical site where all of your wedding wishes come true. Enchanting favors, decorations and ideas for a variety of fairy tale themed receptions, showers and events.