In a word, WOW! In 3 words, "exceeded our expectations"!
The wedding you planned and assisted us with last month was even better than we could have imagined. Everything was coordinated to perfection, and along the way everyone was extremely friendly and accommodating. In addition to the most romantic and special wedding possible, it was even more relaxing than we had expected. The taxi driver, helicopter pilot, photographer and minister were all fantastic, and worked together in such teamwork to make each aspect of our wedding flow perfectly. Thank you so much for helping to make our special day truly memorable!

Rob & Barb Carleton
Mansfield, Pennsylvania
married on Han Lollick Island via Helicopter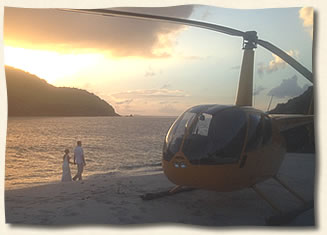 We wanted to thank you for your help with organizing our simple wedding. The helicopter flight was fantastic, the island beautiful, ceremony was perfect, and people that made it all happen amazing! You work with sincere, very helpful, and very honest group of individuals. We are very lucky we had a chance to meet them all! We had a great time!
THANK YOU !!!
Sincerely,
Monika & Jim
married Hans Lollick Island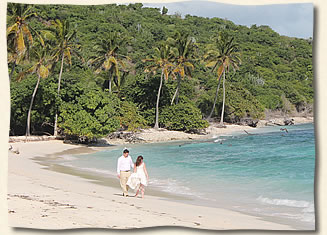 We had a GREAT time and loved everything. The whole day was great and the minister did a fantastic job to make us comfortable and happy the entire time. The helicopter pilot was great and took wonderful pictures. We loved the whole thing.
Mr. and Mrs. Joe Furness
married on Hans Lollick via Helicopter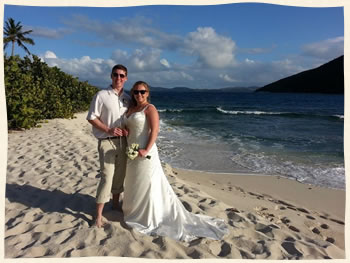 Summer and her team are truly AMAZING! Everything leading up to the day of our wedding and of course the wedding day was FLAWLESS. All correspondence was done via email and the response times from Summer are impeccable. Everything that was planned went perfect and on time! We cannot thank you and your team enough for making our wedding day a dream come true!
THANK YOU!
Mr. & Mrs. O'Brien
Married private Island via Helicopter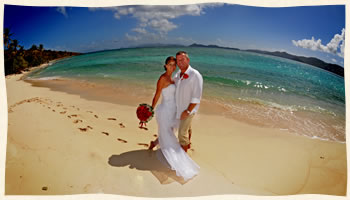 We had the PERFECT wedding day.
Nothing could have gone better. It was like a dream.
Thank you for arranging everything.
For sure a day to remember.

Cheers,

Andreas & Niki
married on Hans Lollick Island





I wanted to take a minute to thank you for an exceptional wedding experience. The big day was wonderful and we could not have been more at ease.
Everything was taken care of as planned and everyone was a pleasure to work with. The flowers were beautiful. Malachi our SUV driver was great and timely. Jerry the helicopter pilot was very talented. Katherine our minister was a joy. Everyone was extremely nice and genuinely happy for us. Thanks for the seamless coordination. We had an unforgettable wedding day!
Erin and Mike from Pittsburgh, PA
Married on Little Hans Lollik Island via Helicopter